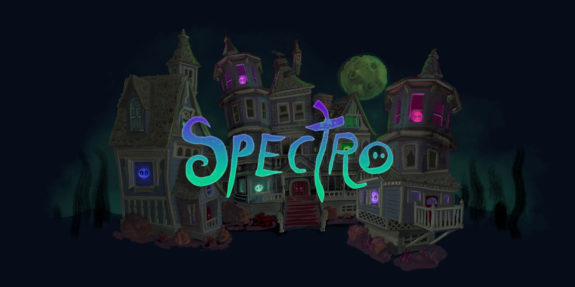 Things have been somewhat quiet on here as we continue to develop the new project full time. I suppose this is the first formal announcement of the new game on the blog here, so here are a few details: It's called Spectro, and it's a game about trapping ghosts and searching for hidden artifacts in the town of Weirdwood. You are the sole proprietor of a ghost detective agency in this strange little town, and you will be clearing many houses of these supernatural pests to see if you can keep your business thriving.
Things are coming along nicely. We've made progress with the game mechanics including the trapping of ghosts as well as the movement system. We're also making progress with the procedural level design algorithms – the goal is to achieve a high level of variability while maintaining a consistent level of quality through a combination of hand made components and well planned use of randomization to give each house a different feel. We're hoping to get into more 3d modeling and animation soon, but first several components must be in place. The ghost AI is also coming along and very soon we should have ghosts wandering around the procedural houses.
We'll be inviting you to Weirdwood soon. In the meantime, check back here for updates.
Have a spoOOOoooky September 👻